11-02-2020
7th European Health & Fitness Forum in Cologne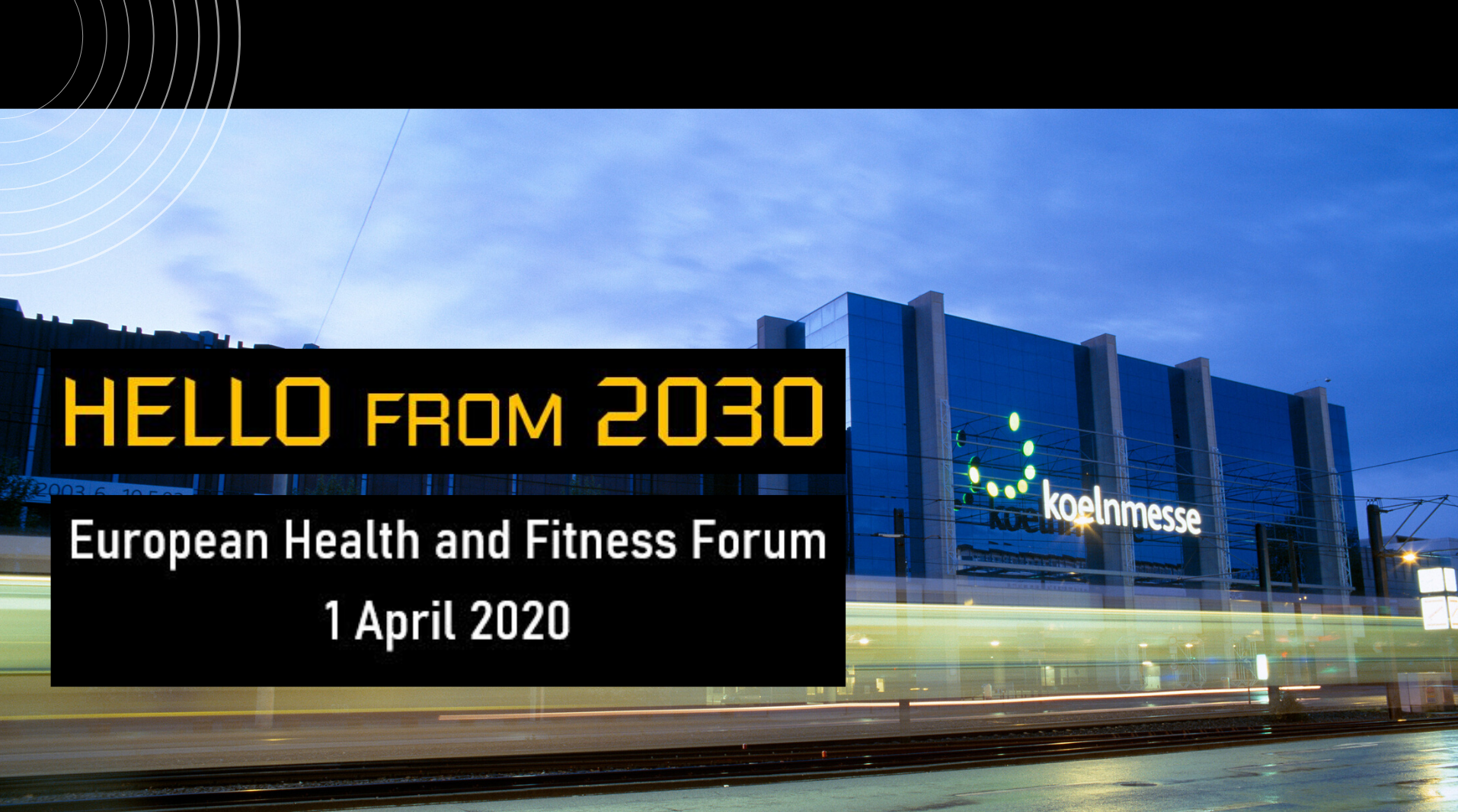 Europe Active will be hosting the 7th European Health & Fitness Forum in Cologne, Germany on Wednesday 1 April 2020. EHFF 2020 will bring together a selected team of motivational speakers to present thought-provoking lectures and to discuss the challenges the fitness industry will face in this new decade.
It is the 7th time that EuropeActive, in close cooperation with FIBO, is organising the Forum as the opening event for the world-renowned trade show. The theme of this year's event is 'HELLO from 2030'. EHFF aims to be a summit meeting of leading stakeholders across the European fitness and physical activity sector, with the participation of health experts and sector key players as well as representatives of associations and renowned universities.
Each year, the Forum boasts an impressive selection of speakers and debates led by some of the world's leading experts in the themes of the EHFF which provide valuable insights into future sector developments. The annual event has been so popular in recent years, that the decision has been made to move to a bigger location: the impressive Congress Saal in the Congress Centre East in Cologne.
The speakers list for EHFF 2020 incorporates big names from both inside and outside the industry. The programme includes a Trend Safari by futurologist Magnus Lindkvist, a talk about agile transformations by Marije Lely, COO of Dutch multinational ING Group, a Q&A with Basic-Fit CEO Rene Moos and a presentation by "next fitness cult leader" Sadie Kurzban from 305 Fitness. The full programme is available via EuropeActive's event website.
The Forum is also the platform for the official launch and presentations highlighting the content of two new EuropeActive publications; the ever-popular "2020 European Health & Fitness Market Report" and "Horizon 2030 – the Future of the Health and Fitness Sector". Access the registration platform here.
Detailed information for press and commercial use can be requested to Carlos Fernández, via communications@europeactive.eu. Photos, logos and other materials supporting this press release are available via the said email address as well.