Home > Opleidingen > Fitness en PT > NASM Personal Training English
NASM Personal Training English

EFAA provides the NASM Personal Trainer Course in English in cooperation with our official education partner Fit-NL. Fit-NL is the only official approved education institute for the English NASM PT course.
The course gives you the opportunity to educate yourself in English together with other international course members. The theoretical & practical course lessons will be in English, even as the practical and theoretical exam.
Fit-NL offers the NASM Summerschool and regular NASM Personal Trainer courses.

NASM Personal Trainer
Rotterdam – 1 October
Amsterdam – 4 October
Nieuwegein - 3 November

NASM Summerschool
Amsterdam – 1 July
Preparation lessons 26/28 Juni

For further needed information and registration, go to the website of Fit-NL.
Print deze pagina
Agenda
Volg ons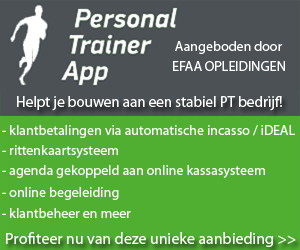 EFAA partners