Dit online E-learning programma (zelfstudie) is Engelstalig!
The most comprehensive nutrition program we've ever offered.
In this state-of-the-art interactive program, you'll learn how to put your clients on the healthiest route towards their best selves. As an NASM Certified Nutrition Coach (NASM-CNC), you'll have the relevant knowledge and abilities you'll need to design and deliver top-quality, individualized nutrition coaching for your clients. You'll be able to use your nutrition coaching skills to increase success in their health- and fitness-related goals. With the NASM Nutrition Certification, you will:
With this course you earn 10 CPD (Continuing Professional Development Training) Europe Active LLP hours / points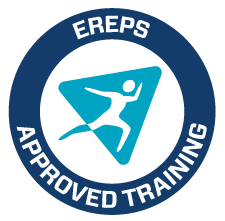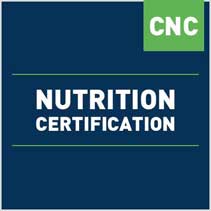 Receive the latest cutting-edge science in all things related to fat loss, muscle gain, and overall wellness.
Learn the psychology behind how we get stuck in dietary patterns - and how to break them.
Enjoy an industry leading, immersive experience, making your lessons robust, entertaining, and memorable.
Get skilled on how to apply nutrition science and behavior change in the real world to get your clients results.
Increase your skill set – as well as your market value - as an NASM-CNC.
Start making some changes and become an NASM Nutrition Coach!
Pre-Requisites: none
Content Access: 365 days (1 year) from date of purchase
Exam Access: 365 days (1 year) from date of purchase
Exam Attempts: 3 times
Questions on Exam: 100 questions
Time limit for Exam: 90 minutes
Passing Score: 70%
Pricing for Europe: € 795,-
Course Content:
Interactive ebook (24 chapters) with embedded:

Videos
Downloadable templates and infographics
Knowledge checks (mini quizzes)
Chapter quizzes (15 questions per chapter, unlimited attempts)

100-Question Practice Exam (unlimited attempts)
100-Question Final Exam (three attempts, 70% required to pass)
Certificate: sent by USPS 4-6 weeks after passing exam
CEU values (Contingent Educational Credits): 1.9
The NASM Nutrition Certification is a non-accredited certification. To maintain the certification, you must retake the online certification exam every 2 years. For more information, visit our terms and conditions.
NASM Nutrition Certification is an excellent compliment to Fitness Nutrition Specialization.
Please note this SelfStudy course is only in English
---