Dit online E-learning programma (zelfstudie) is Engelstalig!
Take your skills to the next level by learning to prevent injuries caused by muscular imbalance and faulty movements. With this specialization, you'll also find out how to eliminate pain, improve posture and flexibility and fix imbalances, making yourself an invaluable asset to your clients.
With this course you earn 10 CPD (Continuing Professional Development Training) Europe Active LLP hours / points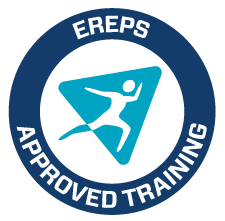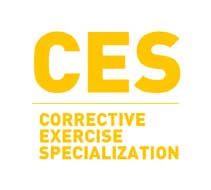 Corrective Exercise is one of the most important components of a comprehensive exercise program. Regardless of athletic ability or fitness level, almost every person has some degree of dysfunction that increases the chance for injury. This could include muscle imbalances, decreased flexibility, or lack of core and joint stability. Leading fitness professionals should be able to identify these dysfunctions and create an integrated corrective exercise training program to help their clients remain injury free.
---
---
With the NASM-CES you can:
Open new career opportunities. Expand your skillset and become the trainer who can successfully take on any client including top athletes.
Increase your expertise. Master the Corrective Exercise Continuum (CEx) and effectively train clients experiencing musculoskeletal impairments throughout the body.
Earn more.* NASM-CPTs with an NASM-CES earn 48% more than other Certified Personal Trainers.
Help people live healthier and more fulfilling lives.
Pre-Requisites: NASM CPT or bachelor's degree in related field, LMT, PT, chiropractor
Content Access: 365 days (1 year) from date of purchase
Exam Access: 365 days (1 year) from date of purchase
Exam Attempts: 3 times
Questions on Exam: 100 questions
Time limit for Exam: 90 minutes
Passing Score: 70%
Course Content: 368-page textbook, 27 hours of video, 15 modules of online study materials, 14 quizzes, 1-100 question practice exam
Certificate: sent by USPS 4-6 weeks after passing exam
CEU values (Contingent Educational Credits): 1.9
Brief Summary: The CES was developed in response to the growing need for professionals with the ability to assist clients experiencing: musculoskeletal impairments, muscle imbalances, and/or rehabilitation concerns. This credential provides the advanced knowledge, skills, and abilities to successfully work with clients suffering from these injuries.
Please note this SelfStudy course is only in English
De CES Selfstudy afzonderlijk kost € 625,- (inclusief online examen). Deze opleiding is te combineren met de Functionele Houding specialist praktijk opleiding. Bij de combinatie ontvangt u 100 euro voordeel op deze opleiding dus bedragen de kosten: € 525,-
Ga naar de combinatie opleiding
---