Dit online E-learning programma (zelfstudie) is Engelstalig!
Help your clients be first to the finish line by improving their flexibility, speed, agility and performance. Cutting-edge, evidence-based sports performance exercise techniques help you build tougher, faster and stronger professional athletes and weekend warriors.
With this course you earn 10 CPD (Continuing Professional Development Training) Europe Active LLP hours / points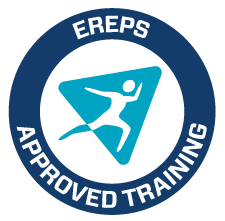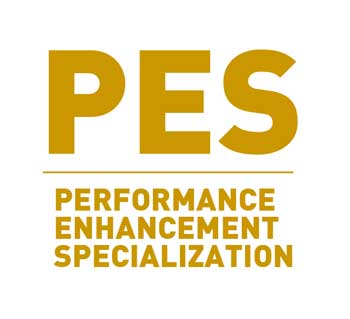 PES Course Descriptions
Sports Performance is one of the most demanding forms of training. The NASM Performance Enhancement Specialization (PES) will prepare you to work with athletes at any level from youth sports to professional athletes. With its foundation on the evidence-based OPTTM model, PES takes training to a higher level by introducing the Maximal Power phase. The advanced knowledge and skills gained from the PES program will help you improve client athletic performance including their power, speed, agility and quickness. With the NASM-PES you can:
Open new career opportunities. Gain the skillset to effectively train athletes at all levels in both one-on-one and team settings.
Increase your expertise. Understand the science of human movement and learn cutting-edge sports performance exercise techniques.
Earn more. * NASM-CPTs with an NASM-PES earn 59% more than other Certified Personal Trainers.
Help people achieve their sports performance goals by training safely and effectively.
Pre-Requisites (deelname voorwaarden) : NASM CPT or bachelor's degree in related field, LMT, PT, chiropractor
Content Access (toegang tot het online material) : 365 days (1 year) from date of purchase
Exam Access (toegang tot het examen) : 365 days (1 year) from date of purchase
Exam Attempts (mogelijkheden om examen te doen) : 3 times
Questions on Exam (aantal examen vragen) : 100 questions
Time limit for Exam (tijd voor het examen) : 90 minutes
Passing Score (slagingsgrens) : 70
Pricing for Europe : € 625,-
Course Content (cursus content) : 558-page textbook download, several hours of video, 18 modules of online study materials, 21 quizzes, 1-100 question practice exam
Certificate (certificaat) : send by USPS 4-6 weeks after passing exam
CEU values (Contingent Educational Credits) : Passing exam 1.9, and workshop 0.8
Brief Summary (korte samenvatting) : The course provides students with the advanced knowledge, skills and abilities to work successfully with a variety of athletes to accomplish their sports performance goals, to enhance performance and decrease the risk of injury.
There are significant changes to the learning materials prior to the 2017 re-launch (E.g., 1st Edition Textbook, study guide and 3 DVD set, video of 400 exercises, iPod delivery).
Please note this is for self-study course only, in English.
---