Dit online E-learning programma (zelfstudie) is Engelstalig!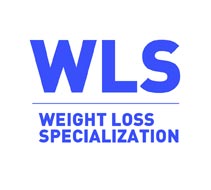 With this in-demand specialization, you can help overweight and obese clients gain the knowledge they need to lose their weight and reclaim their health. Master the secrets of diet, exercise and psychology to help them take it off and keep in off.
Help your clients feel and look better! As an NASM's Weight Loss Specialist (WLS), you will learn the secret to long term weight loss success - help your clients lose weight and most importantly, keep the weight off. Learn about the obesity epidemic, nutrition strategies for weight management, how to avoid plateaus and more!
With the NASM Weight Loss Certification, you will grow your business by reducing waist lines! Bennefits of this NASM Weight Loss Specialists course:
Show clients how to embrace a healthier lifestyle
Design weight loss exercise programs using the Optimum Performance Training™ (OPT™) Model
Boost their client base, reputation, and career as authorities on the physical and psychological challenges of losing and/or maintaining weight
Apply the most up-to-date, most respected weight loss guidelines and training methodologies
Invest in their client's lives and futures . . . as well as their own!
Pre-Requisites: none
Content Access: 365 days (1 year) from date of purchase
Exam Access: 365 days (1 year) from date of purchase
Exam Attempts: 3 times
Questions on Exam: 100 questions
Time limit for Exam: 90 minutes
Passing Score: 70%
Pricing for Europe: € 455,-
Course Content:
Module 1: Obesity Epidemic
Module 2 The Health Effects of Obesity
Module 3 Physiology of Weight Control
Module 4 Psychology of Weight Control
Module 5 Fitness Assessment
Module 6 Nutrition Strategies for Weight Management
Module 7 Basic Training Methodologies for Weight Loss
Module 8 Avoiding and Breaking Plateaus
Module 9 Weight Management Myths
Module 10 Weight Loss Programming Application
Module 11 Legal and Ethical Responsibilities
Module 12 Marketing Your Services
Program includes
Downloadable Manual
Video Demonstrations
Programming Manual
Exercise Library
CEU Exam
Certificate: sent by USPS 4-6 weeks after passing exam
CEU values (Contingent Educational Credits): 1.9 and ACE 1.9
The NASM Weight Loss Specialization Certification is a non-accredited certification. To maintain the certification, you must retake the online certification exam every 2 years. For more information, visit our terms and conditions.
Please note this SelfStudy course is only in English
---